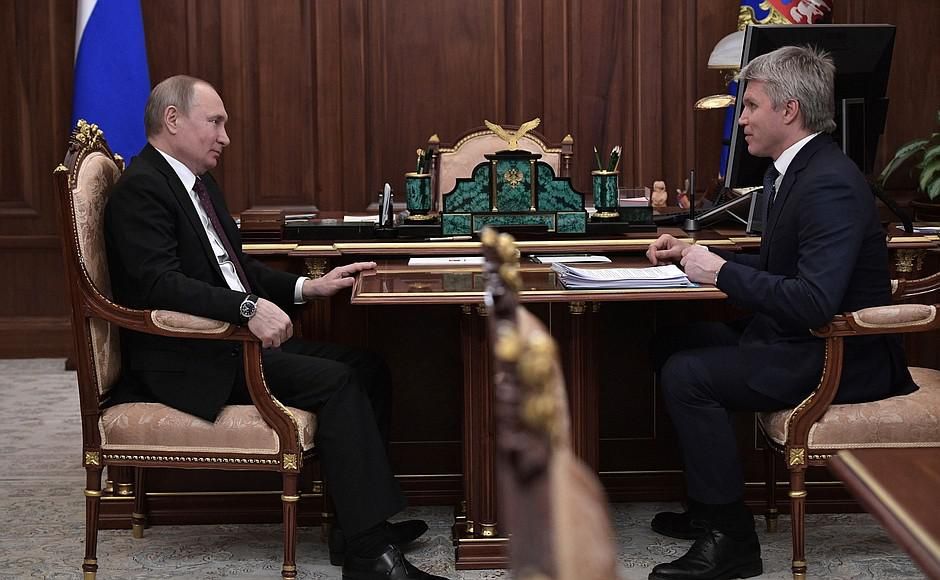 Minister of Sport

of the Russian Federation Pavel Kolobkov has named Khanty-Mansiysk a chess hub

31 May — 2019
President of Russia Vladimir Putin held a working meeting with Minister of Sport Pavel Kolobkov. They discussed development of grassroots sports in the country and preparation to large international sport events including the FIDE World Cup in Khanty-Mansiysk presented by the Minister.
This tournament will take place from September 9 to October 4. 128 strongest chess players from the whole world including the reigning world champions among men and women and 18 players from the top of the rating-list will compete here. By the way, Khanty-Mansiysk will host the World Cup for the 5th time.