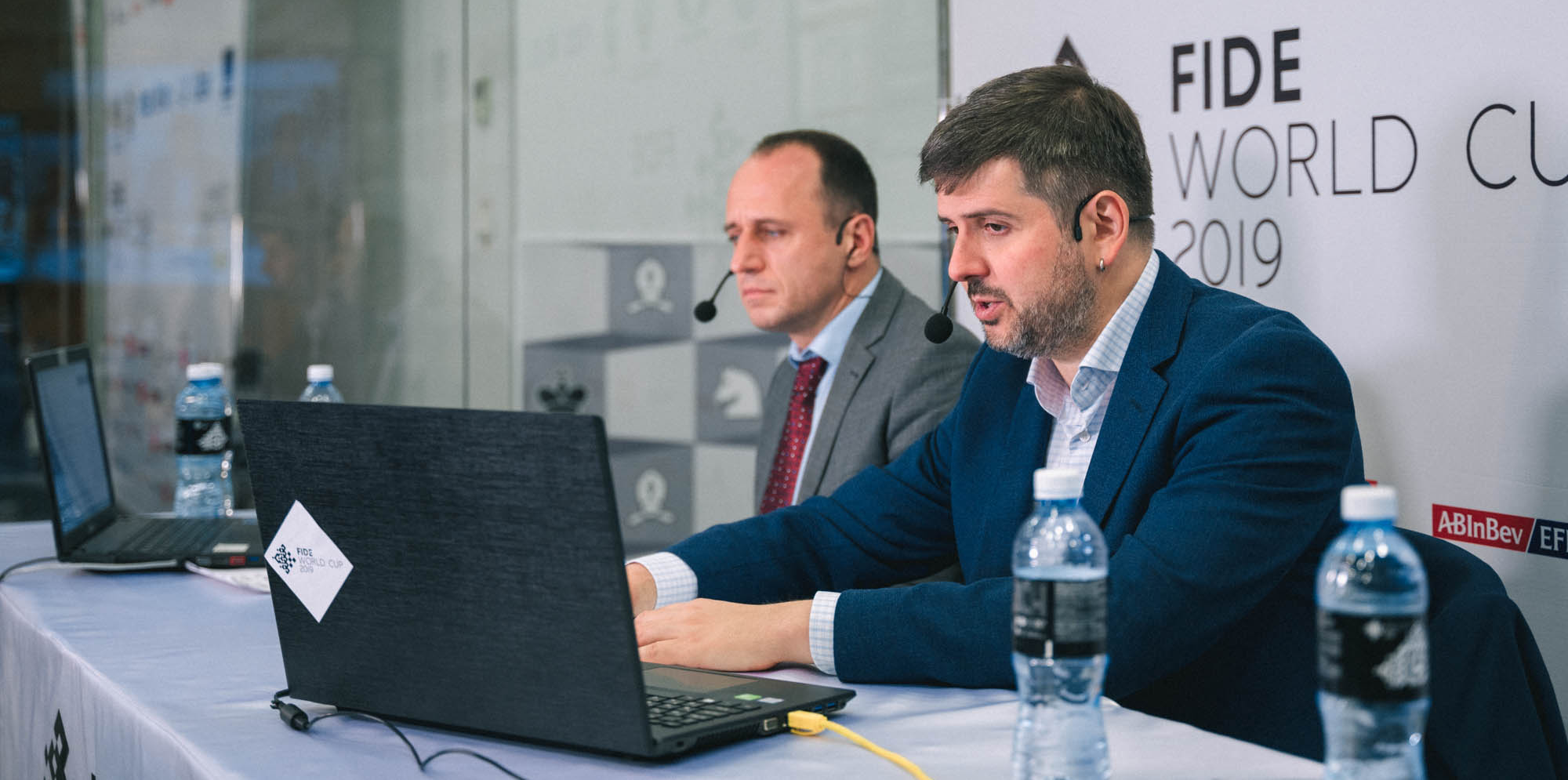 Peter Svidler: My main wish is to sleep
12 September — 2019
One of the first grandmasters to qualify for the second round of the Chess World Cup in Khanty-Mansiysk became Russian player Peter Svidler.
'It was a hard game. Probably the reason was in the jet-leg after a long flight from the US tournament and the time zone change. Now I've mixed day and night and the only thing I wish is to sleep,' the Russian player tells to the World Cup Press Centre.
Svidler remembers his victory in Khanty-Mansiysk in 2011. 'What is the secret of success? Luck and good health condition are the main components. You have to do everything so that it goes right and the stars align', says he.
By the way, one of the reporters asked Peter which operational system he preferred. 'Android only! Why is it not IOS? I simply don't like cultists'. (American smart phones of the world-known brand use only IOS system).
For the first time Svidler participated in the World Cup in Khanty-Mansiysk in 2007 and it was not successful for him. However, four years later the chess player from Saint-Petersburg was the best after having beaten Ruslan Ponomarev from Ukraine in the finale game. That same year he also managed to beat the only female participant Judit Polgar in semi-final.