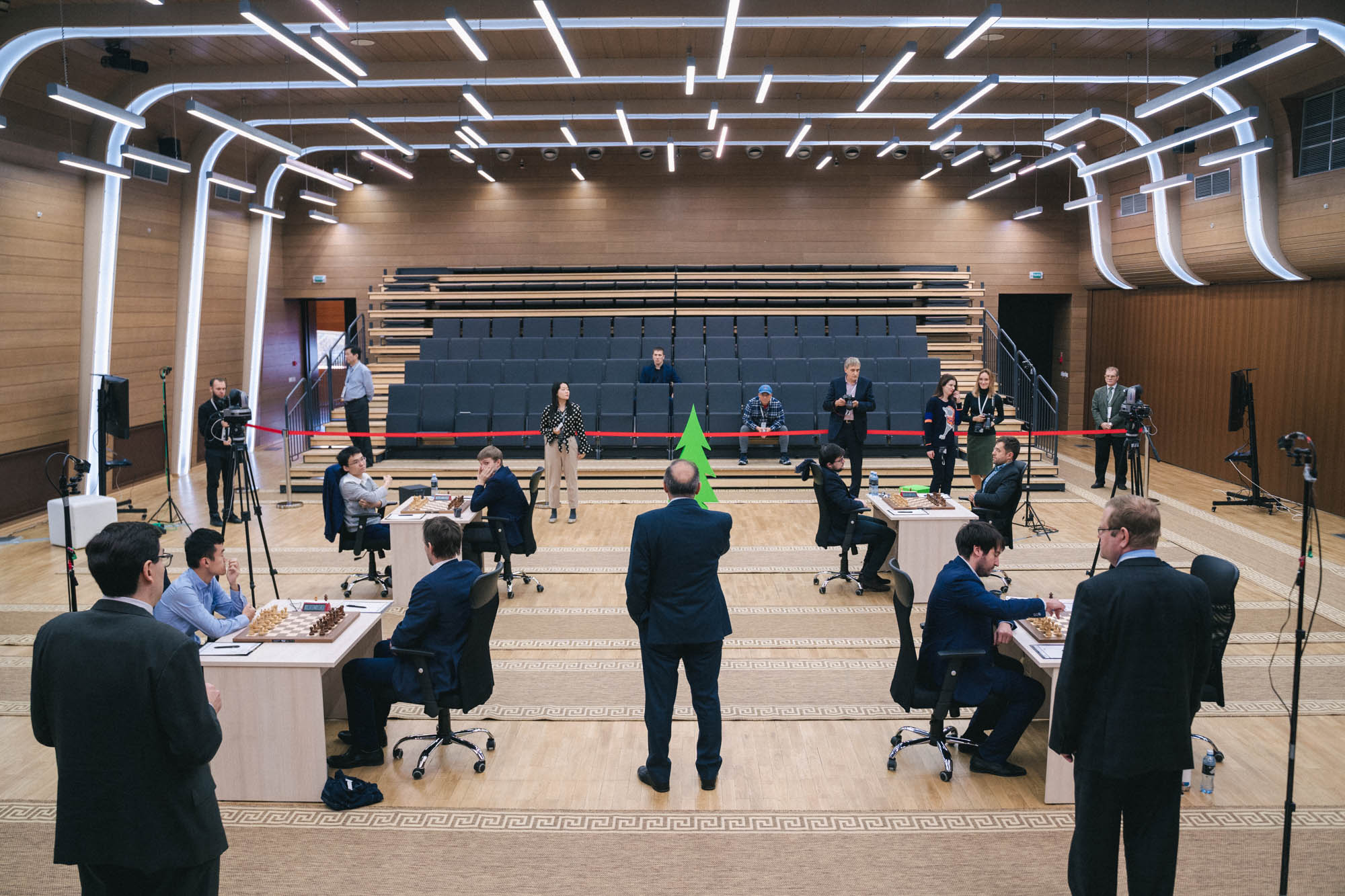 Ding Liren and Teimour Radjabov advance to the FIDE World Cup Semifinals
24 September — 2019
The return games of the FIDE World Cup Quarterfinals were played in the Ugra Chess Academy on September 24.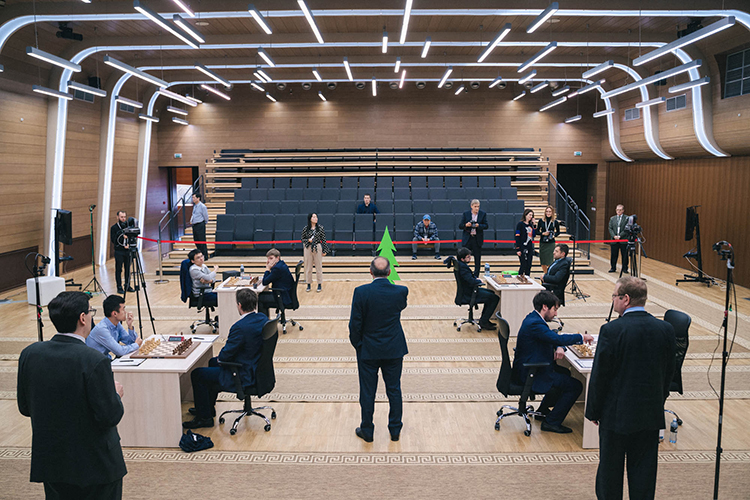 Ding Liren and Alexander Grischuk opted for a complex maneuvering game in the English Opening. It seemed Black successfully solved his opening problems, however, in the middlegame the Russian decided to trade rooks, which proved wrong. White bishops and a queen developed dangerous activity, and Black started experiencing difficulties protecting his weaknesses on opposite wings, especially as he was in the time trouble. White won a pawn, and Black resigned on the 42nd move. Ding Liren was first to advance to the World Cup Semifinals.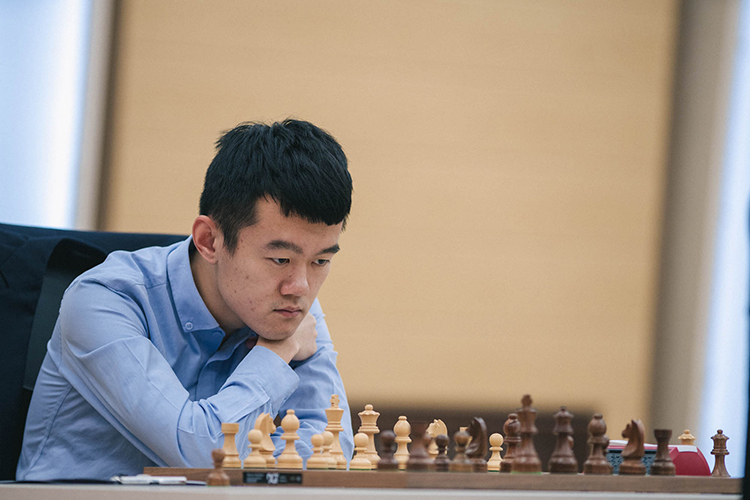 Teimour Radjabov and Jeffrey Xiong played a mind-blowing game. White surprised his opponent in the Gruenfeld Defense and got an advantage with prospects of a crushing kingside attack. However, later in the game Radjabov missed a strong reply of his opponent, and soon the entire board was on fire. In a complicated tactical struggle spiced up by mutual time pressure, Xiong made the last mistake, and the white queen finished the black king off. Teimour Radjabov advances to the World Cup Semifinals as well.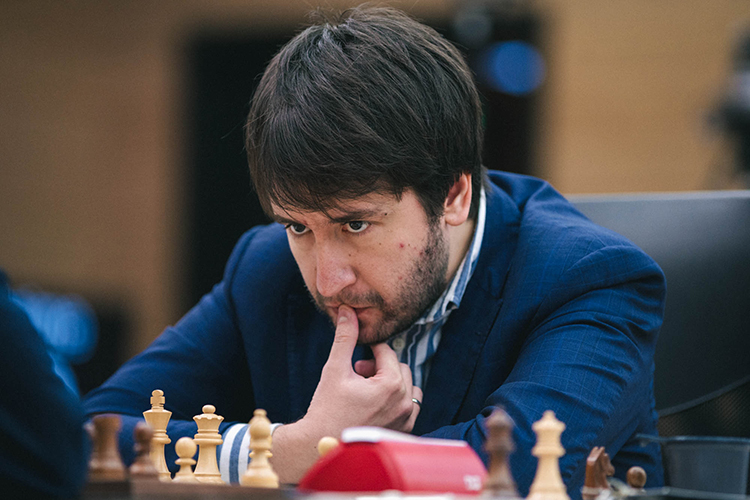 The game between Maxime Vachier-Lagrave and Levon Aronian lasted less than an hour. The players discussed a popular line of the Giuoco Piano with a pawn sacrifice on d3 and demonstrated deep opening knowledge. The game continued in a quiet manner and ended peacefully on the 31st move.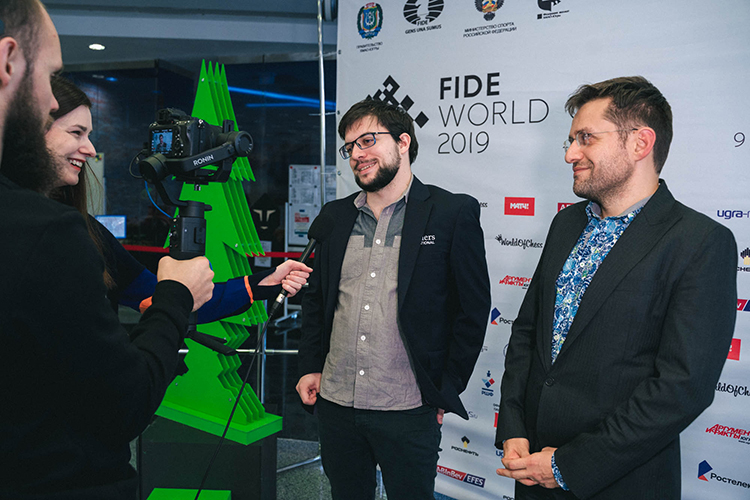 Yu Yangyi and Nikita Vitiugov also finished their game in a draw. In the Nimzo-Indian Defense the Russian, who was playing Black, sacrificed a pawn and obtained certain compensation, keeping the white king in the center. A draw was agreed on the 40th move.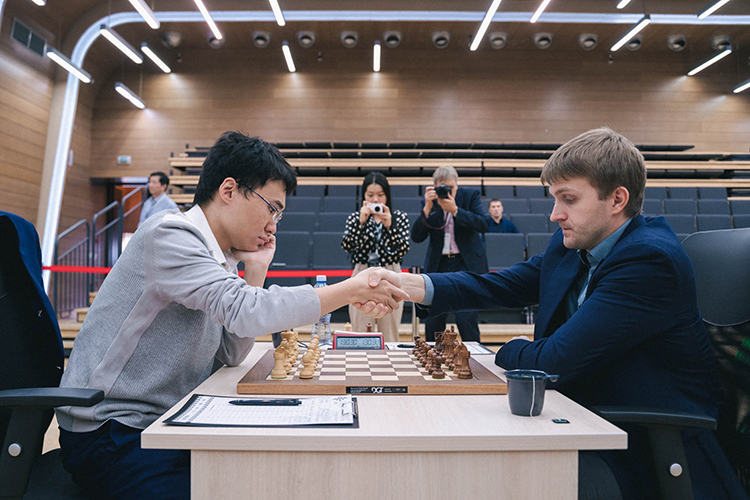 Tie-break pairings for Wednesday, September 25:
Aronian-Vachier-Lagrave
Yu Yangyi-Vitiugov