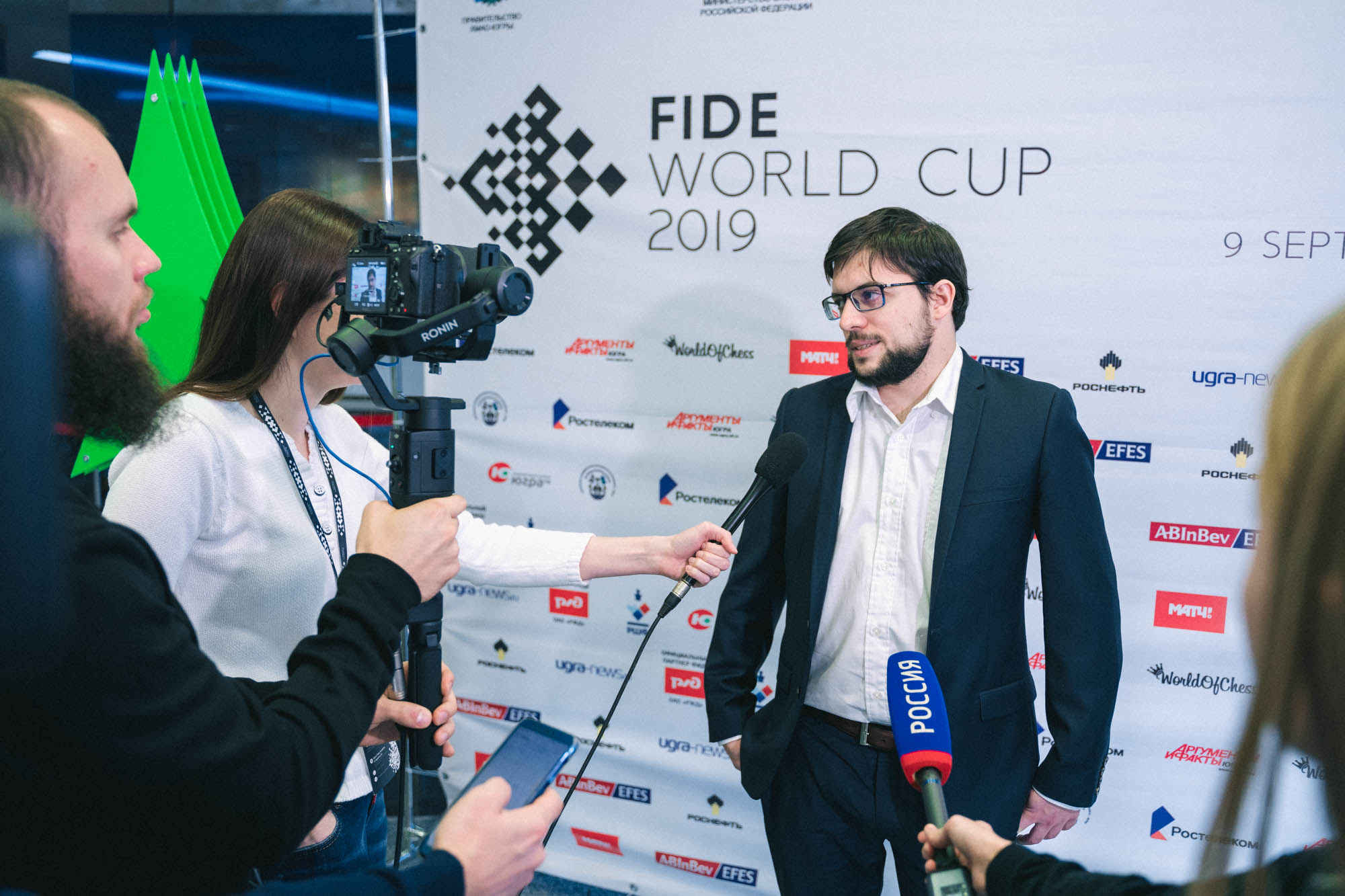 FIDE World Cup Semifinalists determined in Khanty-Mansiysk
25 September — 2019
Tie-breaks of the FIDE World Cup Quarterfinals were played in the Ugra Chess Academy on September 25.
Levon Aronian and Maxime Vachier-Lagrave made a draw in the first rapid game and then played a highly dramatic second game. Aronian, having Black, sacrificed an exchange and created a very dangerous attack on the enemy king. However, a couple of inaccurate moves by the Armenian let his opponent consolidate. And then Black's 38th move turned out to be a blunder that gave White a winning advantage. After the queens left the board, the remaining white rook proved superior to the black knight, and Maxime Vachier-Lagrave advanced to the World Cup Semifinals.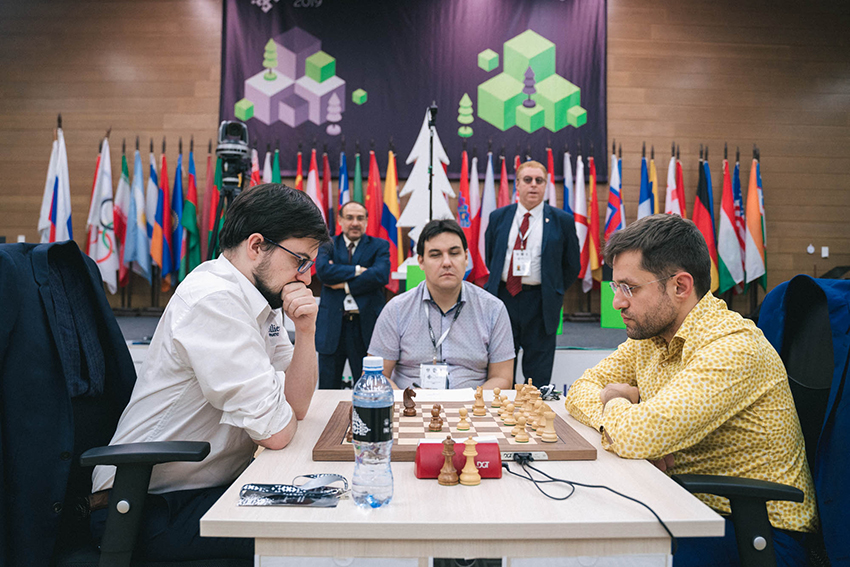 Yu Yangyi and Nikita Vitiugov made two draws in rapid games. The Chinese grandmaster prevailed in a first 10-minute game, squeezing a win in a rook ending with an extra pawn. In a second 10-minute game Vitiugov managed to get a win after a lengthy and tense fight. As both blitz games ended in a draw, for the second time at this World Cup an Armageddon game decided the match outcome. Yu Yangyi got White and won the ultimate game, thus becoming the last Semifinalist of the World Cup.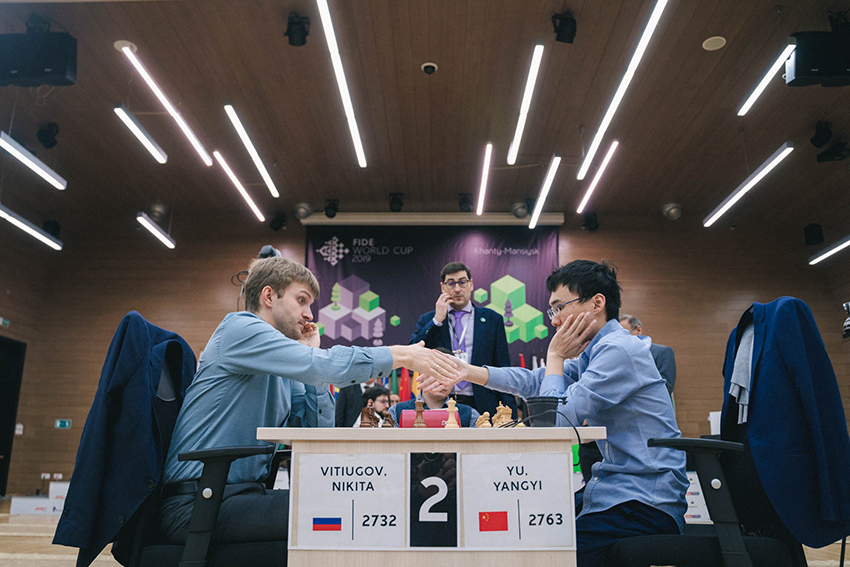 The Semifinals begin on Thursday, September 26.
Pairings:
Ding Liren - Yu Yangyi
Vachier-Lagrave - Radjabov