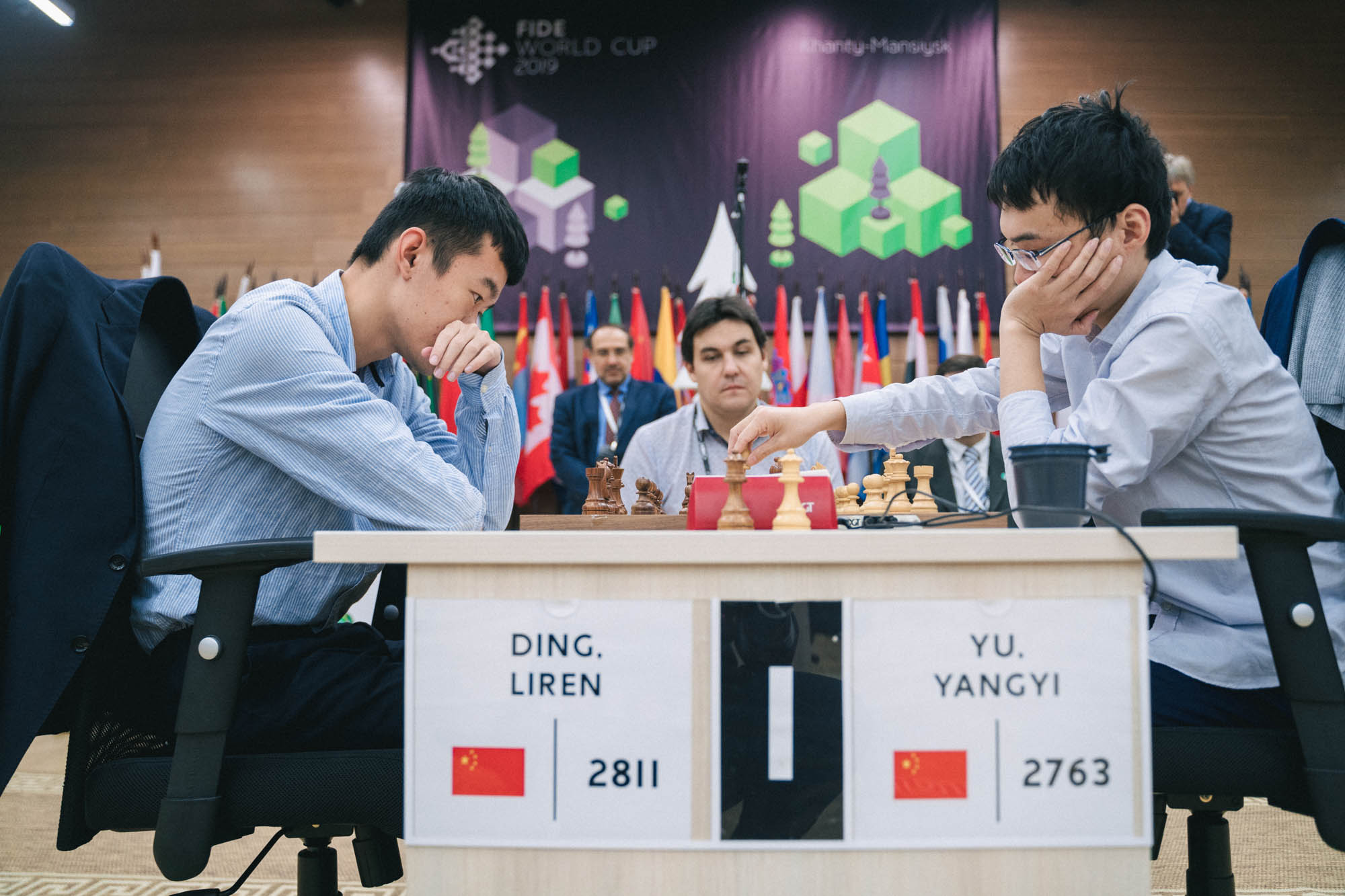 Ding Liren advances to final of FIDE World Cup
28 September — 2019
The second semifinal match of the FIDE World Cup played between Chinese grandmasters Ding Liren and Yu Yangyi was concluded on tie-break on September 28.
Yu Yangyi played White in a first rapid game and sacrificed a pawn in the Nimzo-Indian Defense. The game quickly transitioned to an endgame. Both grandmasters showed deep understanding of the resulting position, and a draw was a fair result.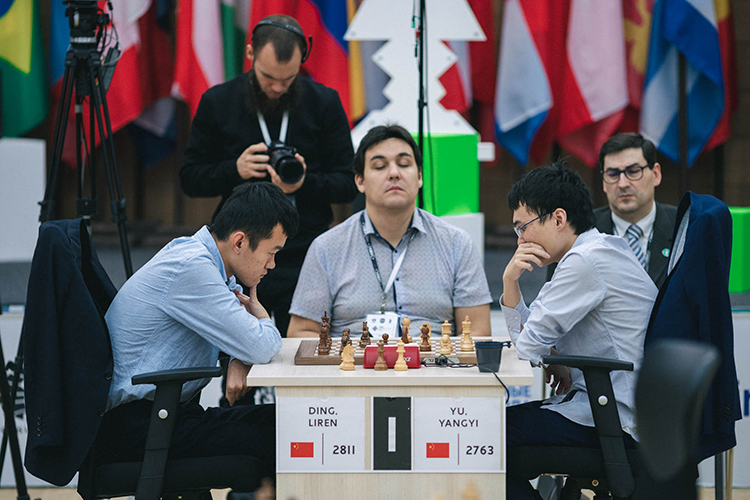 The players picked the English Opening for their second game. In a very sharp and double-edged variation Black sacrificed a pawn, and later gave up the exchange. He received sufficient compensation and could have even claimed a certain edge, however, a couple of inaccurate moves made by Black under the time pressure allowed White to consolidate. On the 33rd move Black made a mistake, which led to trading the queens, and White's extra exchange told in the subsequent game. Ding Liren celebrated a victory on the 43rd move and advanced to the final.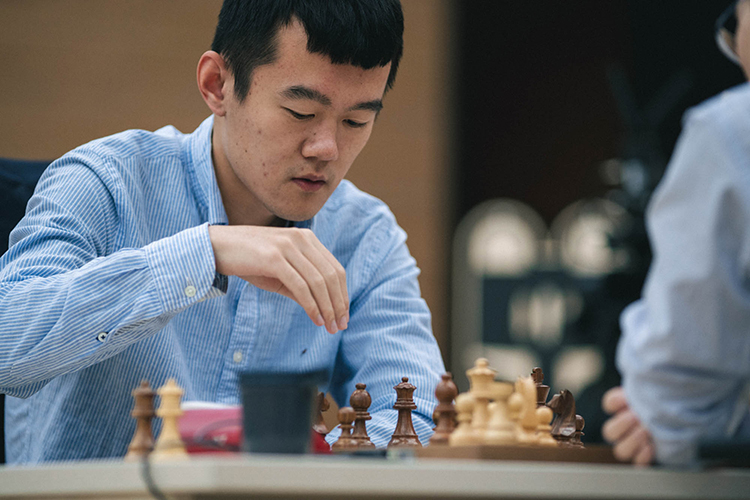 After the game, the rating favorite of the event told that since the previous World Cup in 2017, where he had also advanced to the Final but had lost to Levon Aronian, his play has improved. "Now I am the top seed; also I am facing a different opponent. At least, playing for the first place is much better that playing for the third place", said Ding Liren with a smile.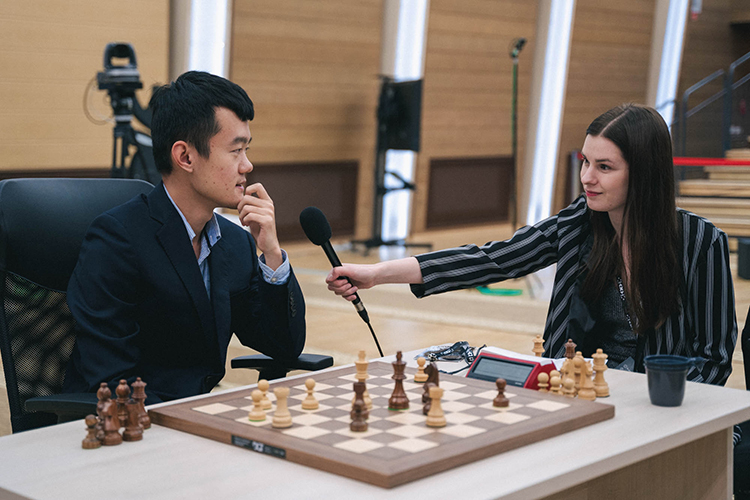 We remind you that both finalists of the 2019 FIDE World Cup automatically qualify to the Candidates Tournament, which will take place in spring 2020 in Yekaterinburg, Russia. According to the Regulations, the third place finisher of the World Cup also has a chance to be among the candidates, if he is nominated by the organizers.
September 29 is a rest day.
Final match and third place match start on Monday, September 30. Both matches consist of four classical games and, if necessary, will be concluded on tie-break.
Final, game 1
Radjabov-Ding Liren
Match for the 3rd place, game 1
Yu Yangyi-Vachier-Lagrave