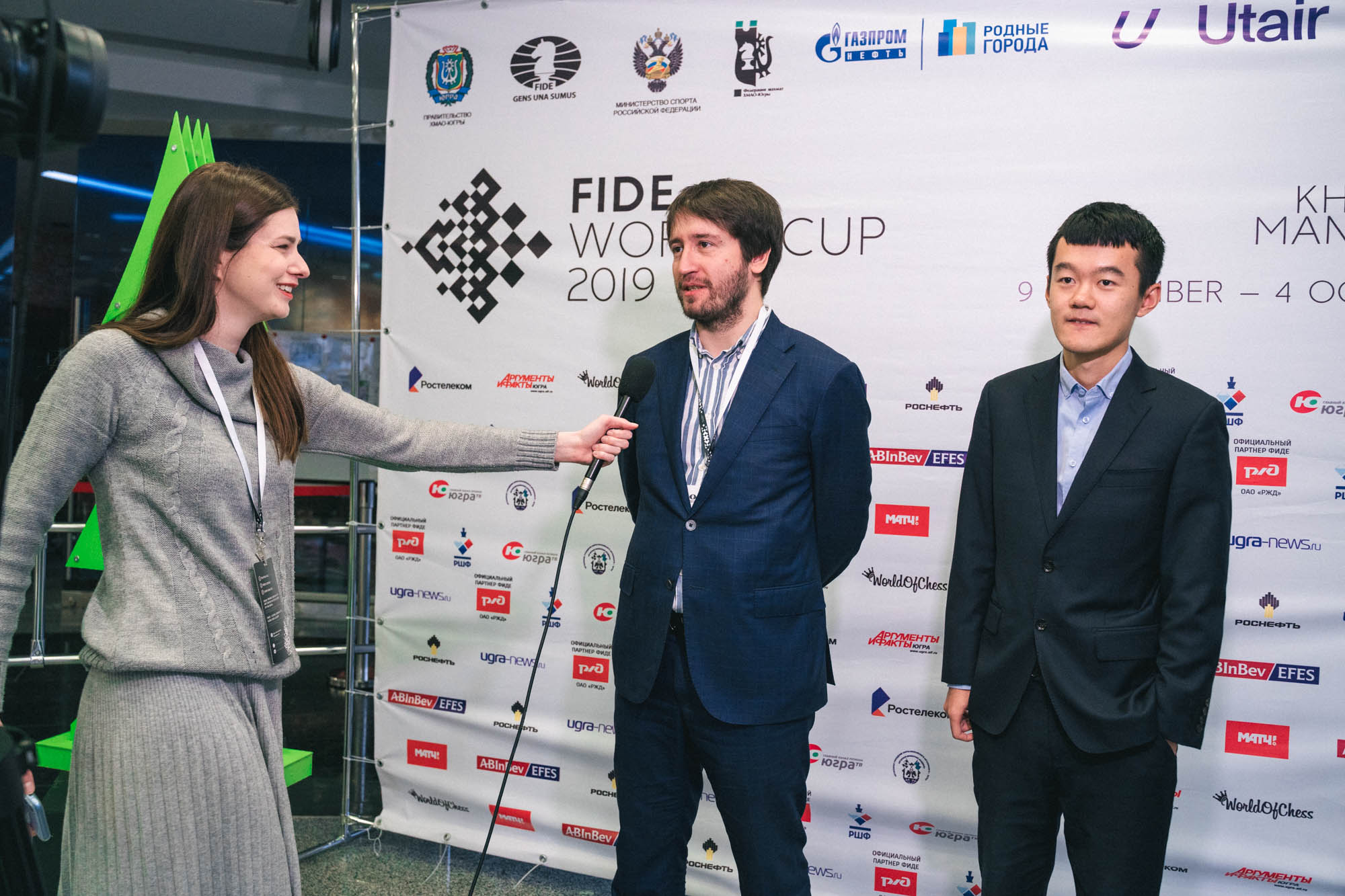 FIDE World Cup Final starts peacefully
30 September — 2019
The FIDE World Cup Final and the match for the 3rd place started in Khanty-Mansiysk on September 30.
The first game of the FIDE World Cup Final between Teimour Radjabov and Ding Liren lasted less than an hour and ended in a draw. The players opted for the Marshall Attack in the Ruy Lopez, following their recent game in Shamkir. Only on the 27th move Radjabov deviated from the already played line, but Ding Liren reacted accurately. Almost all the pieces were exchanged, and a draw was agreed in an equal rook ending on the 33rd move.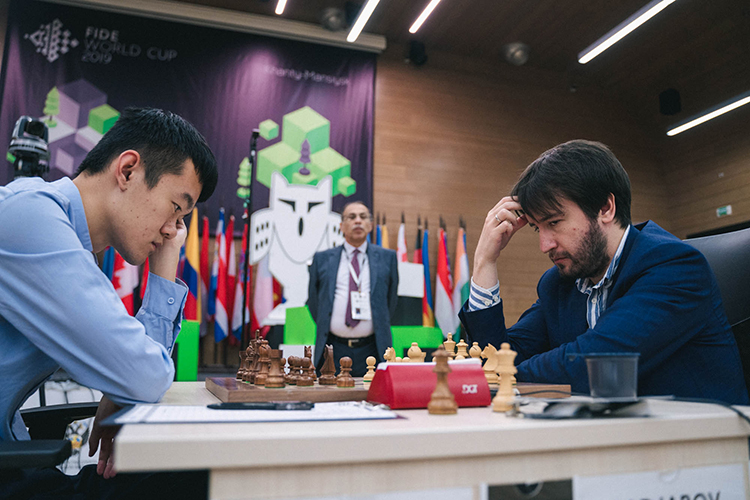 The third place match between Yu Yangyi and Maxime Vachier-Lagrave started with an opening discussion in a sharp line of the Gruenfeld Defense. Neither player was spending much time on their moves, however, Maxmie Vachier-Lagrave confessed after the game that he had needed the time he'd spared to find the most precise defense in the endgame with two minor pieces against a rook. After he demonstrated all the right replies, the players agreed to a draw on the 36th move.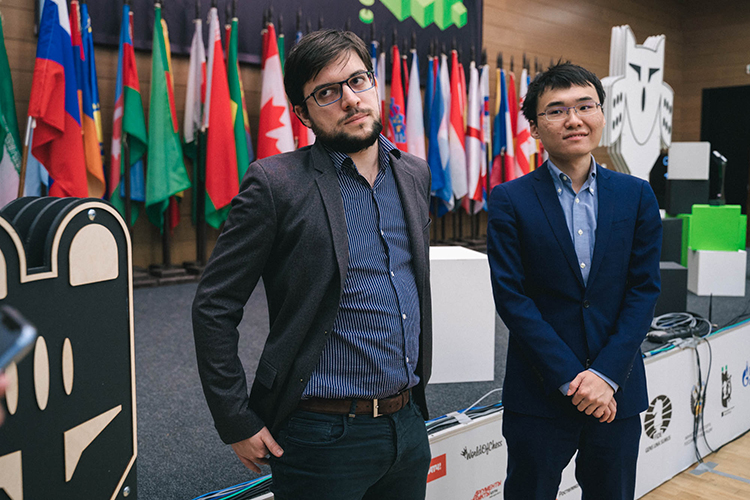 Both matches will continue on Tuesday, October 1. The players will switch colours.