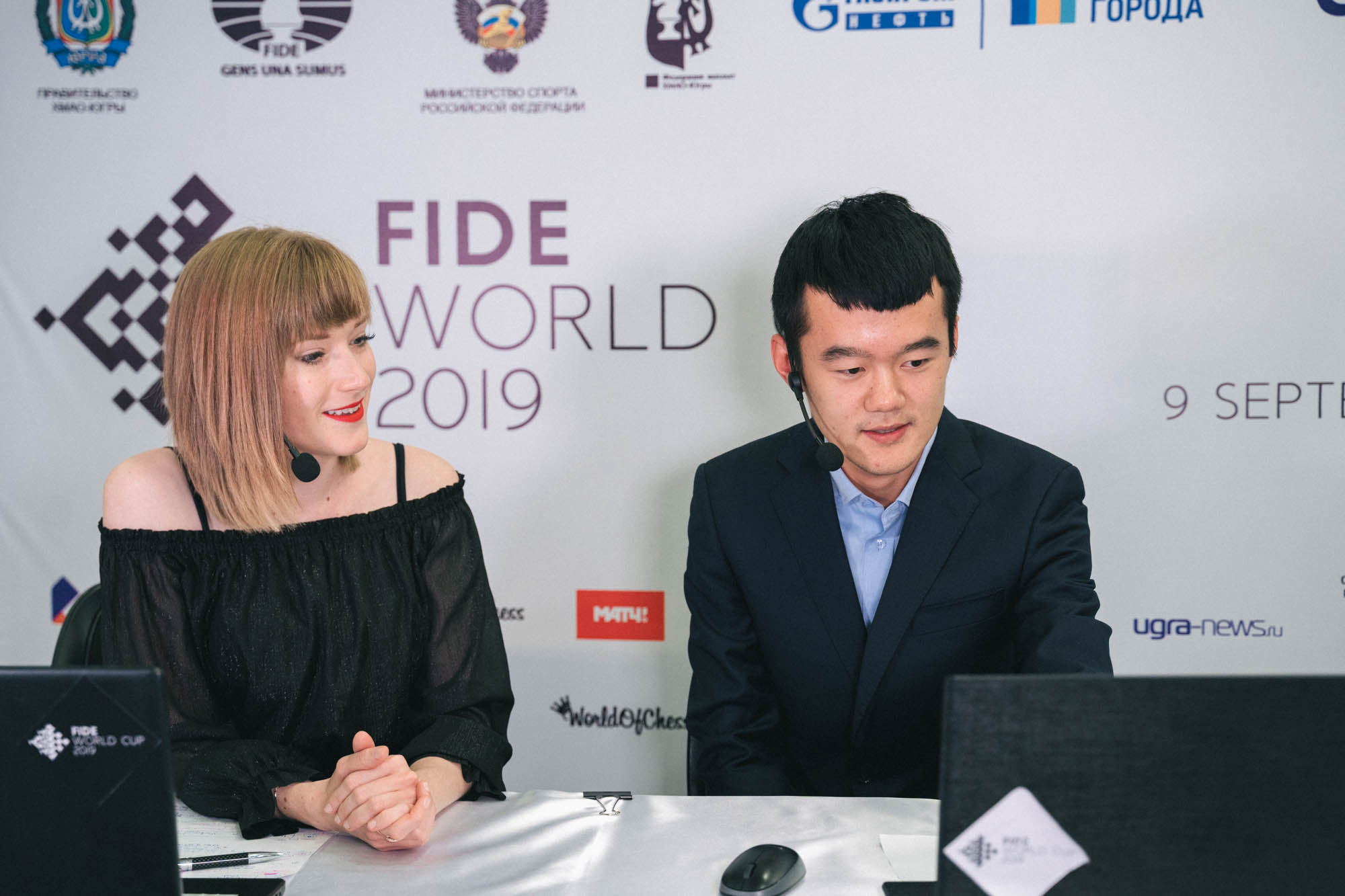 First blood shed in FIDE World Cup Final
01 October — 2019
The second games of the FIDE World Cup Final and the match for the 3rd place were played on October 1.
Ding Liren and Teimour Radjabov played a well-known line of the English Opening, in which White sacrifices a pawn. The Chinese grandmaster got significant compensation and started an attack on the kingside, while the black pieces were blocked on the three back ranks. The decisive mistake of Black was probably moving his pawn from e6 to e5 – the white pieces flooded the Black's camp after that. With precise play, Ding Liren obtained a decisive advantage and won on move 40.
This victory was also Ding Liren's gift to his compatriots who are celebrating a big day today – the 70th anniversary of the People's Republic of China.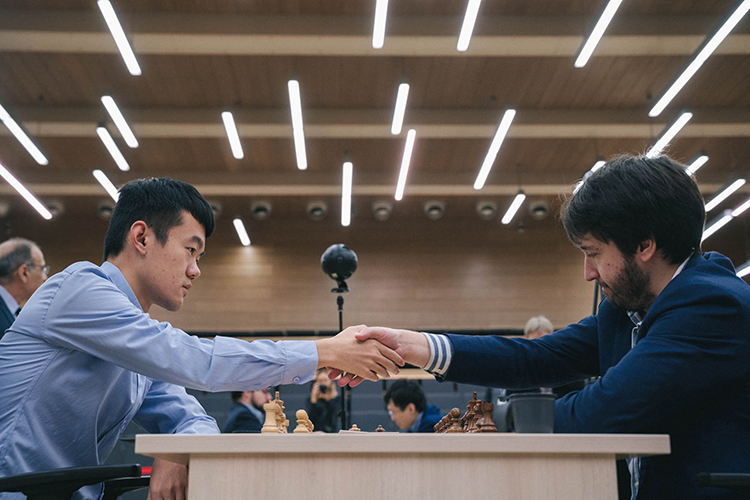 Maxime Vachier-Lagrave and Yu Yangyi played the Petrov's Defense. According to the French grandmaster, who had White in this game, he exerted certain pressure, but then underestimated a precise reply of the opponent, who was very well prepared for this variation. After the major pieces were exchanged, a balanced position arose, and the players agreed to a draw after the 30th move.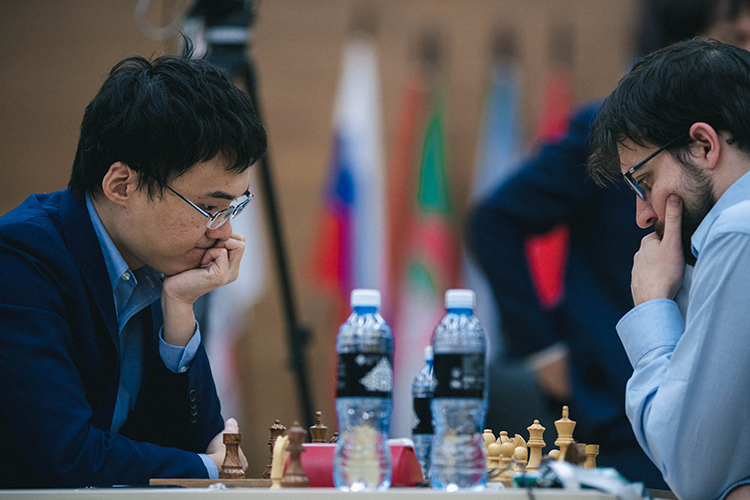 The third games of both matches are played on October 2, once again with the colours reversed.