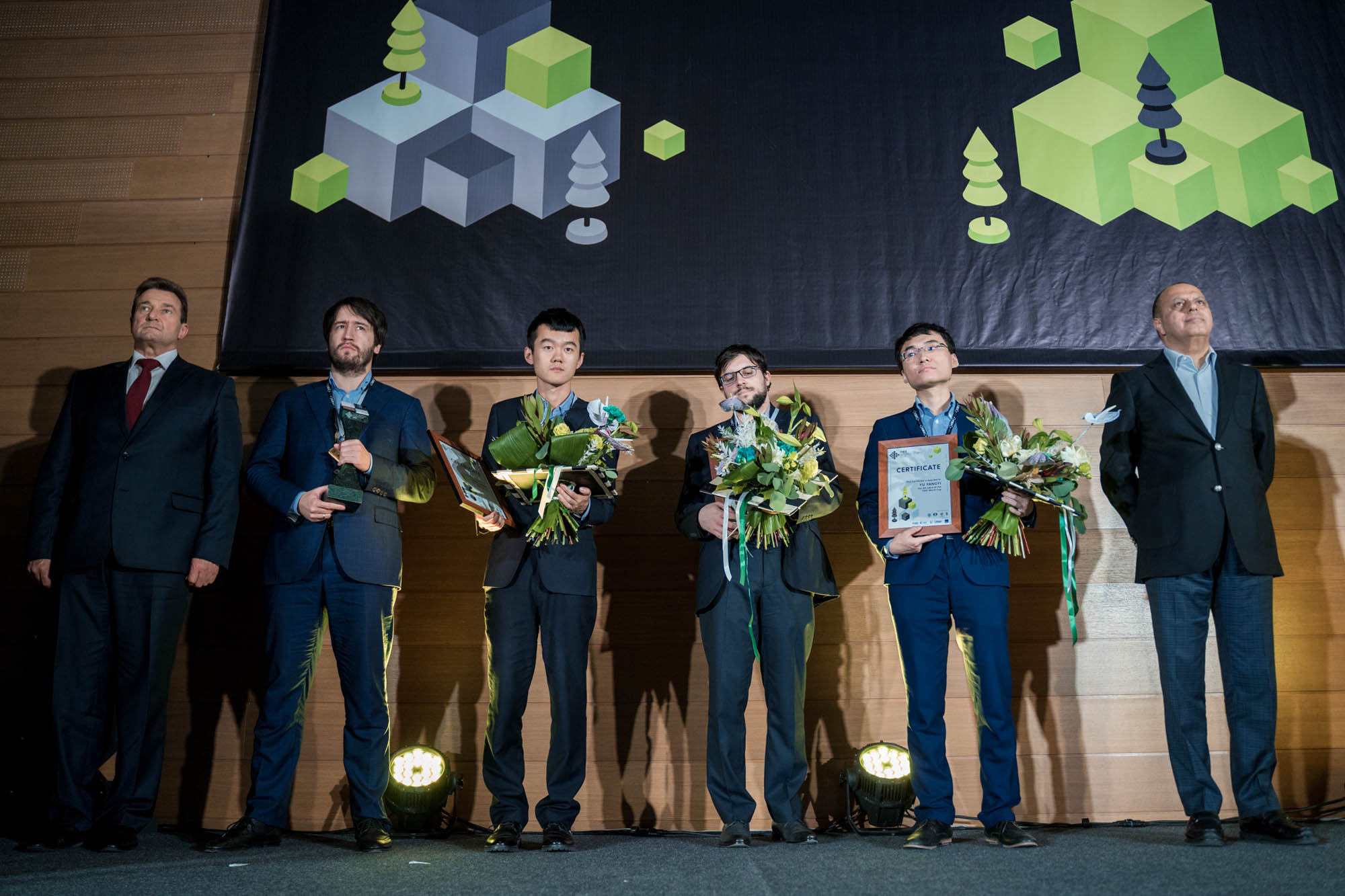 2019 FIDE World Cup is officially closed
04 October — 2019
The closing ceremony of the FIDE World Cup began with performances of local artists, who developed the theme of opposition of white and black kings, introduced at the opening ceremony. Svyatoslav Pastukhov, drummer, composer, laureate of all-Russian music competitions, Black and White vocal duo, and artists of the Otdykhai theatre studio performed on stage for the participants and tournament guests.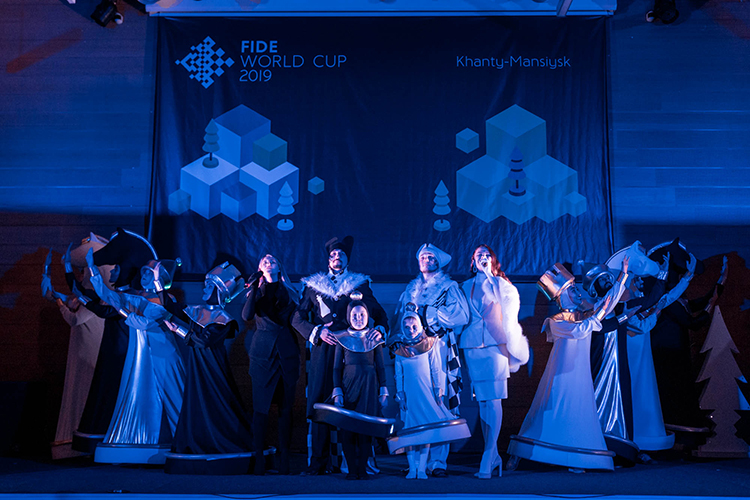 Before the main prize-giving ceremony, Mark Glukhovsky, Executive Director of the Chess Federation of Russia, announced the winner of the Brilliancy Prize, provided by Russian Chess Federation in cooperation with AB InBev Efes.
We remind you that a jury led by Maxim Notkin, Chief Editor of 64-Chess Review, made shortlists of 4-5 most exciting games after the rounds 1-2, 3-4, and 5-6. After that, an online poll was created and announced on the official site of the event and social media. The candidate games of the main and consolation finals were nominated by the jury.
The final shortlist consisted of four games: Firouzja - Dubov, Xiong - Duda, Radjabov - Vachier-Lagrave, and Ding Liren - Radjabov.
The experts awarded the Brilliancy Prize to Ding Liren for his victory vs. Radjabov. The Chinese grandmaster received an elegant trophy.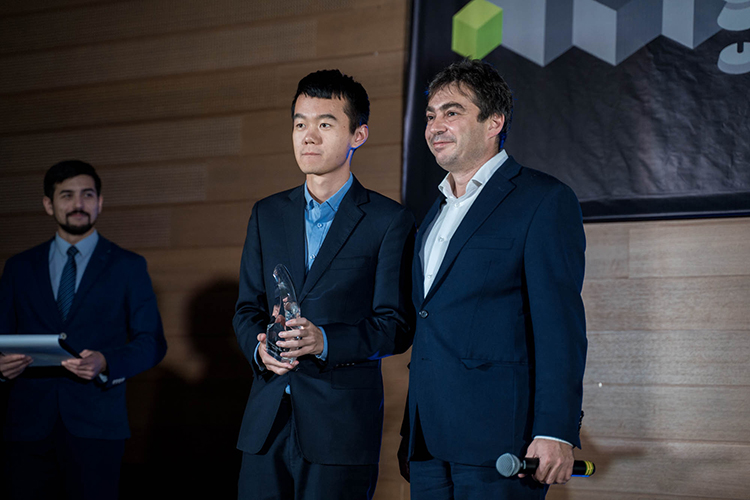 The award ceremony was attended by Alexander Tirtoka, Deputy Governor of Ugra, and Mahir Mammedov, FIDE Vice-President.
Alexander Tirtoka, Deputy Governor of Ugra:
"During this month the land of Ugra became home for the participants of the event. We saw fierce sporting competition. All players demonstrated their desire to win, but the strongest prevailed. However, I think a true winner of this competition is chess, one of the most intelligent and elegant sports."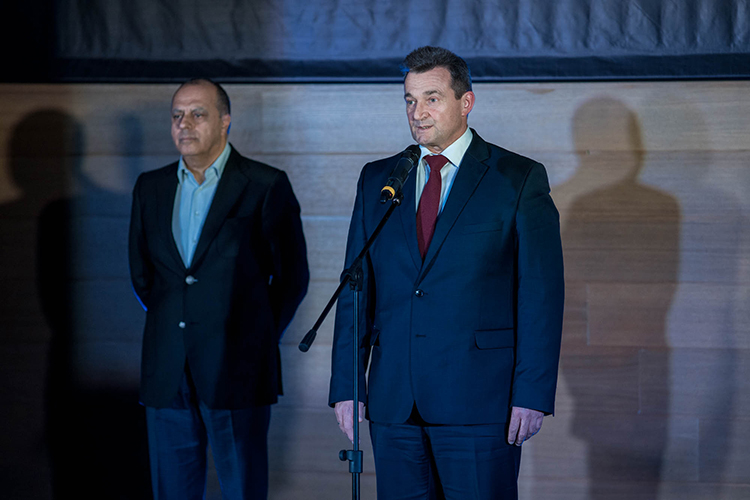 Mahir Mammedov, FIDE Vice-President:
"On behalf of the International Chess Federation and FIDE President Arkady Dvorkovich, I greet you all here. What we have seen in Khanty-Mansiysk was a true fest of chess. A year ago, on October 3, 2018, Arkady Dvorkovich from Russia was elected a new FIDE President. I was on his team during the race. I am a Vice-President of FIDE now, and I must say we've done a lot during this year. And we are happy that one of the longest tournament in our chess calendar was organized here, in Khanty-Mansiysk. It is great to see such a passion for chess from Natalya Komarova, the Governor of Ugra. Khanty-Mansiysk hosted the World Cup for the fifth time! There was a fierce and exciting competition, and I am proud to say that Khanty-Mansiysk has always been a lucky place for the players from Azerbaijan. Shakhriyar Mamedyarov won the World Rapid Championship here, and now we see a great triumph of Teimour Radjabov. I am thankful to the organizers and partners, I congratulate the finalists and the players who competed for third place."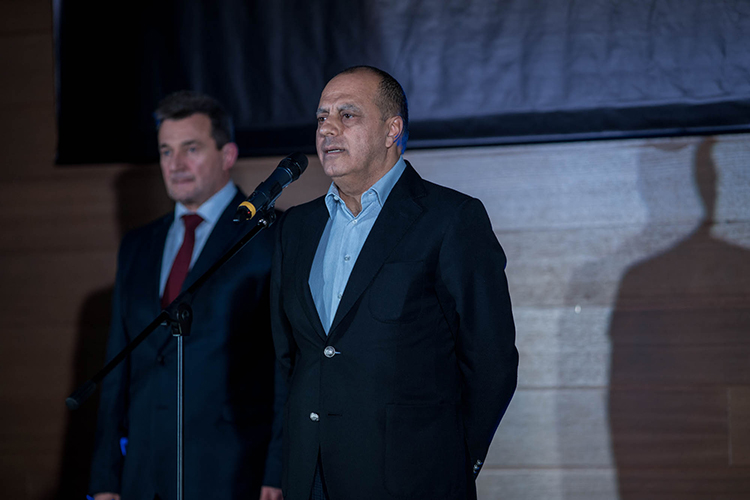 The 2019 FIDE World Cup is officially over.